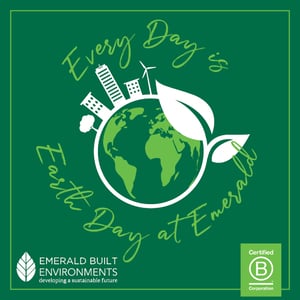 Today, Earth Day is recognized as the largest secular observance in the world. Many mark it as a day of action to change behavior and focus on global, national, and local policy changes. At EarthDay.org, the 2022 theme is Invest in Our Planet. to celebrate the 50th Anniversary of Earth Day observation. This theme inspired us to look at ways we can make a difference in everyday life.
It's hard to avoid the call to action to address climate change--it's in the news front and center at the global, national and local levels. Emerald exists to make spaces healthy for the planet and for people--as we say, "Every Day is Earth Day at Emerald." With 2030 as an important date for reaching emissions reduction goals, we use the date as a guide in our business planning. Last year, we announced our 2030 goal to enhance 2,030 sustainable environments by that date--to which we have collectively reached 1,001 over our 14+ year history, a number that grows as we onboard new projects.
To help you celebrate Earth Day, we have created a list of tips for the office, as well as around your home. For an expanded list, click HERE.
Earth Day Activities for Office (or Home Office)
Pick up trash.
Challenge people to go meatless for a meal, a day or more!
Visit/tour a recycling site.
Challenge co-workers to see how little plastic they can use that week.
Plan a beach clean-up outing; you can find local Cleveland opportunities with DLDT.
Shred or recycle paper.
·Collect things like batteries or old electronics to keep out of landfill.
Every Day Tips for At Home
Here are some ideas you can do around the inside of your home:
Invest in reusable bottles and cups. Stop buying single use plastic bottles for home.

Skip the straw. Go straw-less or use your own steel, glass, or silicone straws.

Use cloth napkins instead of paper napkins.
Find an alternative to plastic food wrap. Reusable options include beeswax wraps or simply using parchment paper.
Repurpose glass jars as leftover containers and bulk storage, especially in the kitchen. Repurpose containers for food storage, storage for change or other small items.
Replace paper towels with reusable cloth towels.

Do less laundry! Can't avoid the loads of laundry each week? Pledge not to wash on a delicate cycle. Delicate wash cycles use twice as much water and release on average 800,000 more microfibers compared to standard cycle. Hand wash instead if necessary.
Power down and unplug infrequently used electronics. Reduce your screen time and energy consumption.
Conduct your own home energy audit.
Turn off lights when you leave a room.


But what about outside and around your home? Here are some ideas:
Plant your own vegetable and/or herb garden. It's great to know where your food comes from, and it will lower your carbon footprint by saving the process of transport and packaging of items you would purchase at the store.
Collect rainwater, and use it to water your houseplants and garden. Learn how HERE!
Start a compost for food waste.




You can also help when you're shopping:
Support local businesses and restaurants.
Ask for email receipts at stores, use mobile apps for tickets and coupons to reduce paper usage.
Order a lot from Amazon? Reduce the amount of packaging and eliminate unnecessary plastic used to ship your orders by adding a "less packaging request" to your Amazon account.
Research and shop for eco-friendly brands.
Shop at a local farmers market for produce--instead of a grocery store--to reduce your carbon footprint and support the local economy.
For your birthday this year, choose to opt out of gifts and instead ask for donations to your favorite conservation/wildlife organization.


History of Earth Day
In the decades leading up to the first Earth Day, Americans were consuming vast amounts of leaded gas, industry belched out smoke and sludge, and air pollution was commonly accepted as the smell of prosperity. This set the stage for change. With the publication of Rachel Carson's bestseller Silent Spring in 1962, public awareness of environmental concerns was raised, and the links between pollution and public health was brought to the forefront.
The story of Earth Day is one of collaboration and cooperation. On April 22, 1970, there were thousands of demonstrations and awareness campaigns sponsored by local colleges, schools, and community groups across the county. The combination of these grassroots efforts and congressional support ultimately led to the passing of the Clean Air Act in 1970 and the Clean Water Act in 1972. In fact, two events that were catalysts to the creation of The Environmental Protection Agency included the burning of the Cuyahoga River and the Santa Barbara oil spill.
Since then, Earth Day is celebrated globally and as the current awareness of the climate crisis grows, as does the mobilization of society. To learn more about the history, read HERE.
Ways Emerald is Working to Protect the Earth and Our 2022 Goals
We at Emerald Built Environments have set a big goal to enhance 2,030 sustainable environments by 2030, and we have currently reached 1,001 projects. It cannot be denied that how we build and maintain built-environments matters for us, as much as it matters for our planet. In addition, coming in the next month we are relaunching our webinar series to help you find ways to support our precious Earth. We also have set individual goals. They are:
Laura - Get onto a healthier lawn maintenance plan and off lawn chemicals. DONE!
Matt - As an outreaching goal, I would like our firm to provide a lasting impact to at least 1 out of every 100 Americans in the next 1o years.
Abby - My goal is to develop creative solutions for clients to meet their sustainability goals when lead times and supply chain issues seem like impediments.
Michael - Reduce my personal carbon footprint by replacing car trips with more walking, biking, and transit.
Sophia - I have a new house! My goal is to make sustainable decisions and purchases as I renovate my house.
David - To start composting! After hearing about it around the office, I definitely think it's a great way to reduce what I send to the landfill.
Dwayne – Eat less meat, source meat more locally, and replace meat with more vegetables. I also am in process of breeding sheep on my property, thereby producing my own meat. (It's my first year--still learning!) Converting mowed grass into pasture. I typically grow enough vegetables in my garden for an entire summer and more. This spring, we are planting more trees.
Jane - To continue to increase my sustainability awareness of all the ways I can be more sustainable at home, including purchasing more sustainable products.
Lisa - I pledge to reduce my home's carbon footprint by choosing appliances that do not use fossil fuels. I have a stretch goal of installing PV on the roof of my home.


We want to help not just our company, but the community. At Emerald, we are focused on helping people enhance the built environment by making them more sustainable. We are committed to guiding organizations towards winning results by helping teams set and achieve their goals--goals that focus on creating sustainable environments. We do this by helping them balance financial outcomes with human and planetary health and safety. To help your organization get started developing an action plan to be more sustainable, consider creating a Sustainability Roadmap. We can show you the path to sustainable operations.
Popular Posts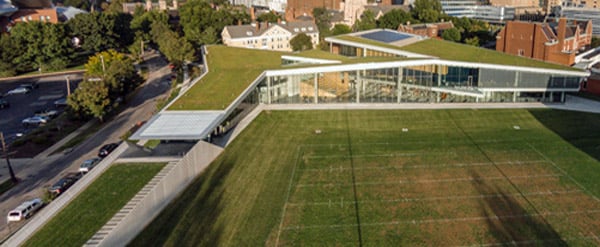 This sums it up for the most part, but as...
Recent Posts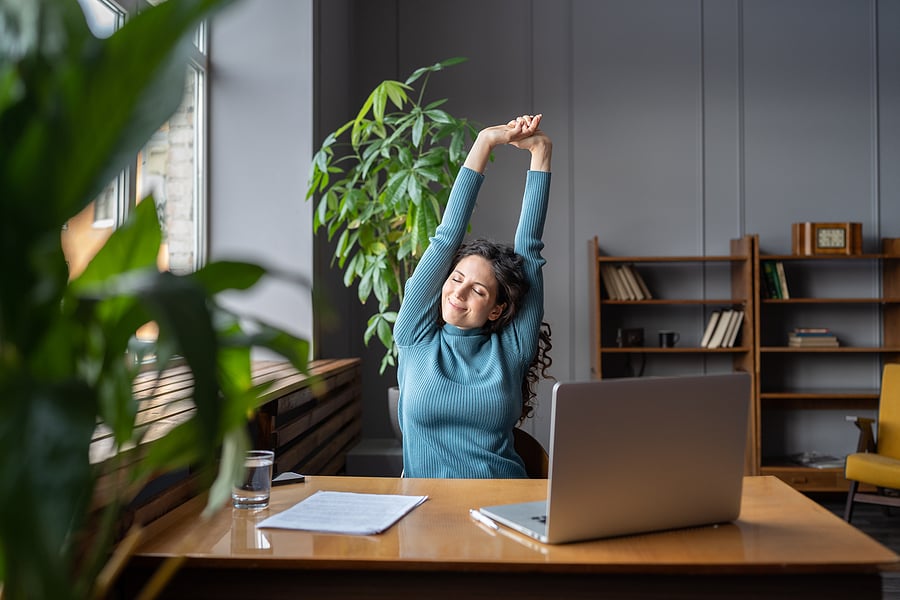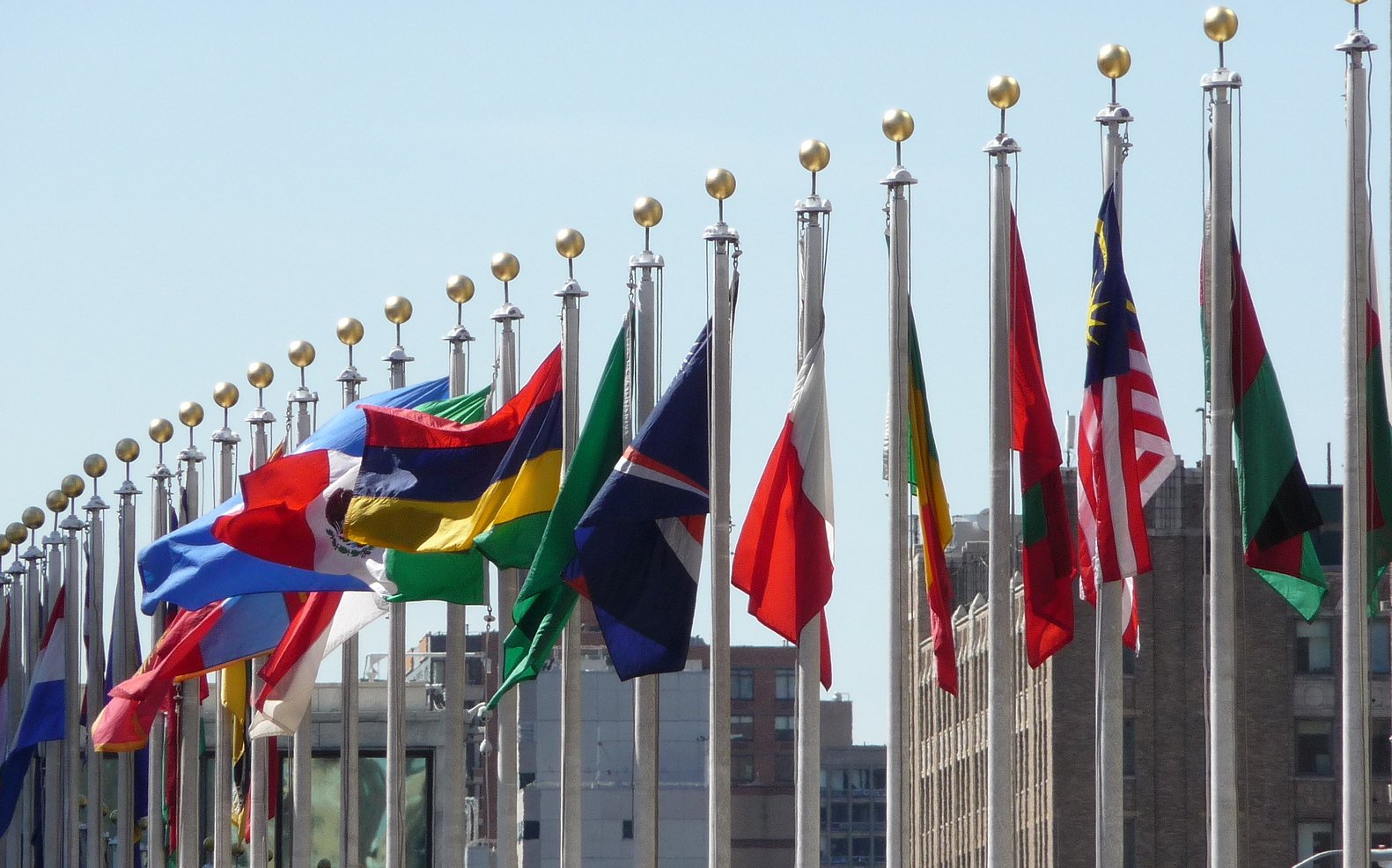 This past year marked a significant milestone in...