This past year marked a significant milestone in fighting global climate change. The 27th iteration of the Conference of Parties, also known as COP27, occurred in Sharm El-Sheikh, Egypt, in November 2022.
The United Nations-sponsored conference brings 197 parties (nations) together to further climate negotiations and support the advancement of key climate agreements. Building from the Intergovernmental Panel for Climate Change (IPCC) creation in 1988, the United Nations Framework Convention on Climate Change (UNFCCC) was signed in 1992 by 154 countries. Today, the framework has near-universal membership.
COP gatherings allow national leaders to set ambitious cross-border goals with accountability among all stakeholders. The outcome of these annual conferences plays a significant role in shaping global policy, determining the fate of the global economy, and dictating the outcome of the planet. Emerging from this groundbreaking multilateral organization, the conference has created two main frameworks to support this goal — the Kyoto Protocol and The Paris Agreement. The latter is today's preeminent climate target and aims to limit a global temperature rise to 1.5 degrees Celsius by 2050.
For U.S. businesses, the result of each COP meeting means potential changes to industry regulations in the short and long term, with shifts toward sustainable practices becoming increasingly important to remain competitive. Additionally, decisions made at COP meetings shape international trade, affecting supply chains, sales, and policy.
Who Attends COPs
Three groups of attendees are typically permitted to join — representatives of Parties to the Convention, the press, and observer organizations like charities. Attending as a member of the public or business is possible if you have strong relationships with one of the above.
2022's COP27 Goals
The COP conferences combine key stakeholders in each participating party to advance agreements, pledges, and existing commitments and forge new policies to advance global climate action. Last year's COP27 conference had four primary goals:
Mitigation
To unite in limiting global warming to substantially below 2 degrees Celsius and work hard to keep the 1.5 degrees Celsius target viable. This is when countries can commit to delivering this objective or pledge strategies to get there.
Adaptation
To further global adaptation for living with the impacts of climate change. The world is past the threshold of preventing all climate change impacts, and extreme weather events are already occurring more often. For example, forest fires are steadily increasing on the west coast, hurricanes in the Atlantic are becoming stronger, and extreme rain events unaccompanied by flooding are more common in the Midwest.
Finance
To pressure governments and institutions that can provide financing to support the Paris Agreement. Significant emphasis was placed on low- and middle-income countries, with funding focused on "loss and damage" and supporting developing nations in their mitigation and adaptation projects.
Collaboration
Finally, COP27 aimed to facilitate agreements, partnerships, and collaboration to ensure the world adopts a more resilient and sustainable economic model.
2022 COP27 Outcomes
COP27 was dubbed the "Implementation COP" and worked to set decisions from previous conferences into motion. In this spirit, after two weeks of negotiations, the Sharm el-Sheikh Implementation Plan (SHIP) was adopted as the primary vehicle to guide the conference's climate actions.
The Paris Agreement
Climate mitigation's primary focus is limiting global emissions, which is part of the Paris Agreement. This was the principal focus building up to COP27, yet progress was lackluster. All countries were supposed to update their 2030 national-level climate targets known as Nationally Determined Contributions (NDCs) between COP26 and COP27.
For example, the Paris Agreement says we want to keep global warming below 1.5 degrees Celsius, but doesn't say that each country needs to do XX emissions reductions per year. Instead, it created NDCs, which allow countries to create their own targets that are reasonable for their country, with the idea that NDCs will be regularly updated and then achieved.
But only thirty-five actually did. The United States updated its NDC in April 2021. The U.S. aims to reduce economy-wide greenhouse gas emissions to 50% below 2005 levels by 2030. But that target is unique to the U.S. Other countries have their own, different NDCs. For example, Australia's NDC is a 43% reduction by 2030.
An NDC is not so much a methodology but a goal.
Loss and Damage Fund
The biggest win for the conference was the historic establishment of a fund for responding to loss and damage due to the effects of climate change. This has long been a focus for developing countries, which often suffer unevenly from increasingly damaging climate events despite contributing only a fraction of the global greenhouse gas emissions. This loan fun will go a long way to help developing regions that are expected to bare the brunt of climate impacts yet are the least prepared to deal with them.
Progress on Adaptation
Adaptation saw a mixed bag, with pledges worth USD 230 million towards The Adaptation Fund, yet parties failed to agree on a roadmap to meet adaptation commitments set out at COP26. This progress was largely seen as positive, yet not at the scale or speed needed.
Closing Loopholes on Net Zero
Greenwashing also saw some progress at COP27. With over 12,000 companies pledging net-zero climate targets, ensuring the integrity of climate progress is becoming increasingly important.
Because of this, a task group was set up to tackle the "varying levels of rigor and loopholes wide enough to drive a diesel truck through," according to the U.N. Secretary-General. The group created ten criteria defined by science-based targets to ensure credibility as net zero goals progress. Recommendations touched on areas in overall emissions, including those generated in the supply chain, and differentiated short, medium, and long-term targets.
U.S. Involvement
President Biden addressed COP27 with a commitment from the United States to hit its climate targets on time and offered transparency in its progress. In addition, he noted that the USD 369 million earmarked from the Inflation Reduction Act for clean energy programs could also help other countries.
How does this affect U.S. businesses? Investments in infrastructure, products, services, and future innovation will be heavily focused on clean energy technology. The current administration aims to make clean energy accessible and affordable.
The United States announced these new initiatives at COP27:
1) Strengthening Global Climate Resilience
Doubles the U.S. pledge to the Adaptation Fund and provides more than USD 150 million in funding to the Emergency Plan for Adaptation and Resilience (PREPARE) efforts in Africa.
2) Facilitating Global Climate Action
A new initiative that, among other things, supports Egypt in deploying 10 G.W. of new wind and solar energy while decommissioning 5 G.W. of inefficient natural gas generation. Additionally, it strengthens domestic U.S. methane regulations in the oil and gas sector that will reduce methane emissions by 87% and proposes a rule that requires suppliers to the U.S. government to set Paris Agreement-aligned emissions reduction goals.
3) Activate Public and Private Finance for Climate Change
Launches a new strategy for public finance to unlock billions in private investment for climate-related programs. This includes the "Climate Finance +" initiative, which supports developing countries in issuing green bonds and launching the Sustainable Banking Alliance to increase access to sustainable finance for developing countries.
4) Engaging All of Society in Tackling the Climate Crisis
The initiative includes the Climate Gender Equity Fund, Indigenous Peoples Finance Access Facility, and new programs to facilitate the next generation to be leaders in climate resilience and energy.
What Does COP27 Mean for Business Owners?
At the closing of COP27, U.N. Secretary-General Antonio Guterres remarked, "the world still needs a giant leap on climate ambition. COP27 concludes with much homework and little time."
This sentiment translates to the U.S., where President Biden has made major initiatives towards increasing sustainability, renewable energy, and climate resiliency. The next decade will be a transition period where businesses will need to fall all in line with growing policies on climate change.
For business owners, now is the time to get ahead of the curve and improve sustainability. Many avenues exist, from builders pursuing LEED Certification to corporate entities implementing ESG strategies. Emerald Built Environments is experienced in whole lifecycle sustainability strategies and is ready to help your business be more sustainable. Climate change mitigation is an all-hands-on-deck matter, and we are here to guide your business in its sustainability journey and help you create a roadmap.
Popular Posts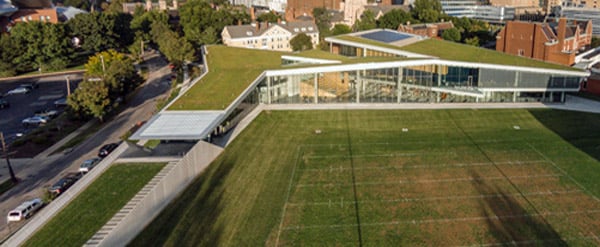 This sums it up for the most part, but as...
Recent Posts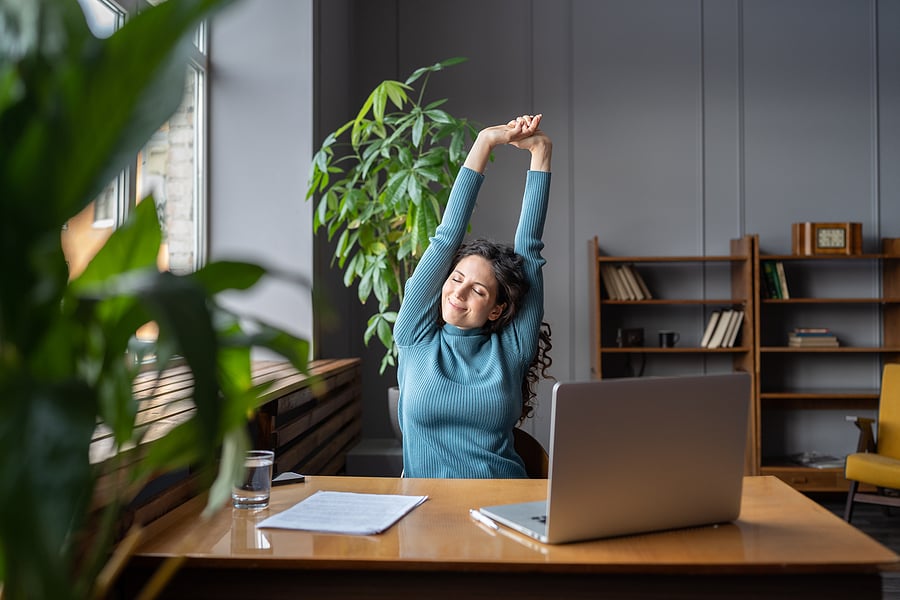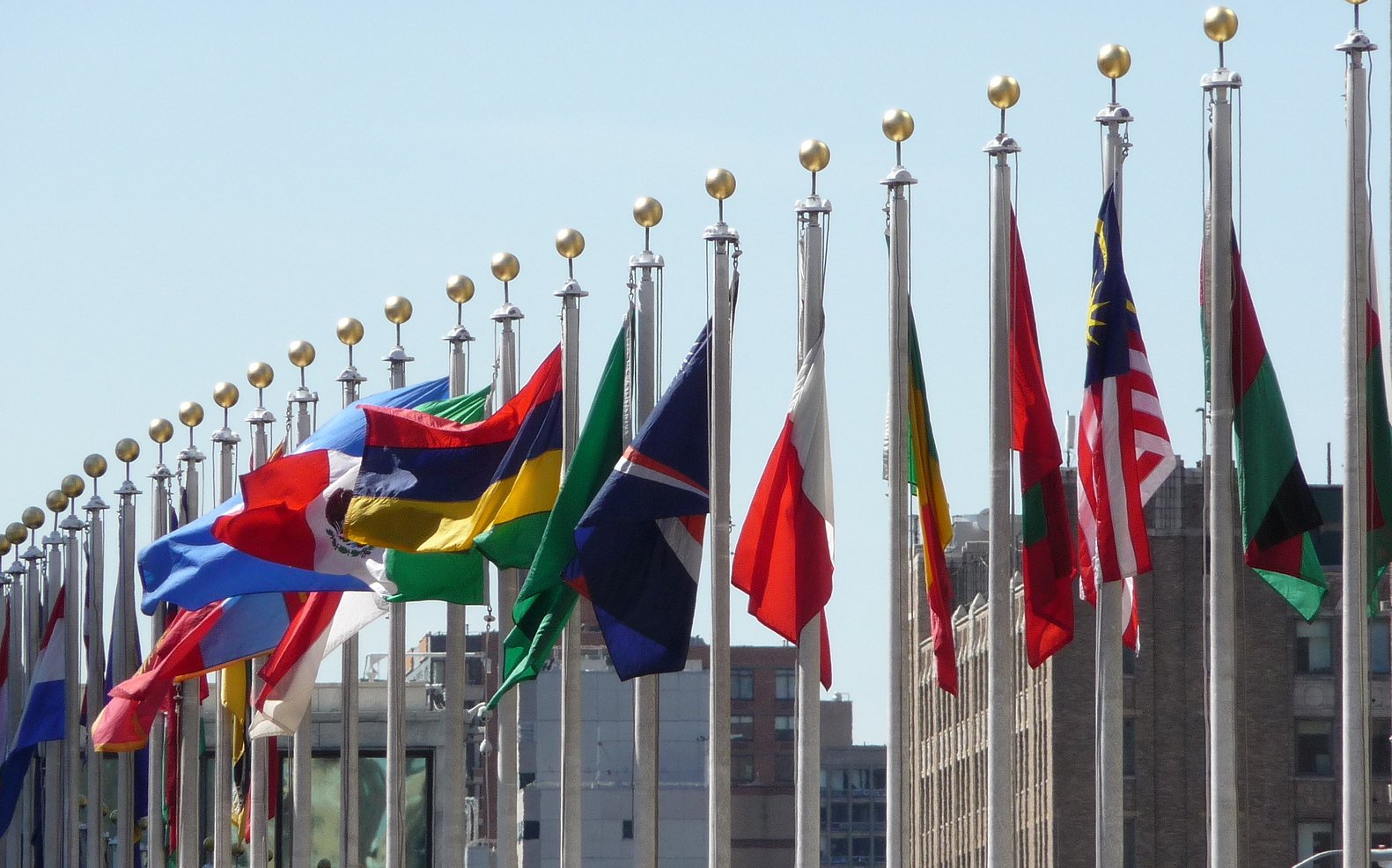 This past year marked a significant milestone in...