When we contemplated moving offices in 2021, our employees were clear: "Don't bring us back to the office unless you walk the walk." To our team at Emerald Built Environments, that commitment meant having LEED-certified offices. However, for a small firm like ours – with only six local employees at the time – finding LEED-certified office space in Cleveland seemed like an insurmountable challenge.
Nevertheless, we signed a lease for just over 1,800 square feet on the 2nd floor of an existing 5-story office building, attracted by the natural light and views that adorned over 90% of regularly occupied spaces. Despite these advantages, the space felt stale, and we recognized that our team deserved better. Thus, we formulated a comprehensive plan to enhance the layout, lighting, finishes, and furniture. While we undertook the design and engineering aspects ourselves, we left the hammer swinging to the professionals. From day 1 was the promise to achieve LEED Certification on our commercial interior project.
We delivered on that promise earlier this month when the Green Building Certification Incorporation (GBCI) declared our offices LEED Silver Certified under the v4 Interior Design & Construction (ID+C) rating system! In this blog, we discuss our journey and share some key factors that both facilitate and pose challenges in the pursuit of LEED Certification.
SITE SELECTION
Location matters. When pursuing a sustainable building certification, selecting a building in an established neighborhood adjacent to existing infrastructure and amenities is a boon. We had the following requirements for our space:
1. Accessible by public transportation
2. With the ability to store bikes in/near our space
3. With adjacent parking
4. In Midtown, within walking distance of several of our clients
What we didn't get is office space in a building with EV chargers or on-site renewable energy generation. Those features can always be added by our building owner (and yours) – there are meaningful incentives and favorable funding mechanisms for that kind of building improvement.
SETTING GOALS
Deciding the certification goal for our project was a conscious decision, just as it is for our clients. Because of what we do, we knew enough to know that platinum and gold level certifications were likely out of reach because our project scope was so narrow. Not including plumbing and HVAC upgrades hampered the ability to pursue many optional credits. Recognizing Certified was just not good enough — achieving Silver became our goal.
Our clients rely on us to help them clarify how they will achieve Silver. Just as we lead our clients through a process of investigation and evaluation, we did the same before we settled on a final strategy that ensured we achieved the 50 optional points required for Silver. As always, it included some "buffer points" to ensure we did not fall below 50 due to unforeseen circumstances.
WEIGHING OPTIONS
For commercial interior projects certifying with the ID+C rating system, bathrooms matter. Whether they are inside or outside the project boundary is one factor in how many points are potentially available — and the efficiency of the fixtures is another.
Our external bathrooms have not been updated in a few decades and flush at rates above today's efficiency standards. They are also outside of our space. Just like we would do on behalf of our clients, we ran an analysis to determine the savings for replacing the required fixtures to satisfy our (growing) team and worked with the building owner to articulate the related cost.
Based on the analysis, it made more fiscal sense and delivered more significant environmental impact to invest in improvements within our space. The tradeoff between swapping out a couple of toilets and a urinal at a high cost led to a cost-effective investment in water-efficient fixtures inside our suite, HVAC zone control, task lighting, and personal fans (thermal comfort control). The calculations to evaluate these options are straightforward, and the decision was clear.
OVercoming Obstacles
The headlines about supply chain issues during COVID-19 were no joke. Our clients all suffered increased costs, unavailable products, and deliveries that never arrived. By day, we supported our clients then — and still — with evaluating options to address these supply chain issues. "What happens if our (insert replacement product type) doesn't comply with
LEED? Can we still get certified?" Thanks to our clients, we knew what issues we might face and did our best to steer clear.
Yet, we got bit. The low-emitting paint we selected was in fact low-emitting. However, it didn't have the correct testing to meet LEED v4 or 4.1 requirements — but it was the paint available for our color pallet from the local supplier we wanted to use.
As sustainability consultants, we are often called to support our clients in weighing options and understanding the impact of unanticipated changes. What happens when your paint doesn't comply with LEED? You pull out the VOC calculator, run the numbers, and see where the chips fall. For us, the chips fell off the scorecard for paint. But, since we had specified ceiling, insulation, wallboard, and flooring to also be low-emitting, we were able to document partial credit compliance.
Our experience exemplifies why we resist placing "all the points" in the yes column of the scorecard until the documentation is clear — and why we chirp loudly about receiving the LEED submittals in a timely manner. When the paint is mixed — let alone on the wall — it is too late.
VALUING COMMISSIONING
Our building was originally an industrial facility. Former Ohio Governor Bob Taft's face greets building tenants and visitors; in the lobby is a poster commemorating his act as Governor cutting the ribbon of the then "revitalized building" (circa late 1990s). Between then and now, how engineers approach HVAC system design has changed. Among the more relevant factors today is the separation of energy end-uses (for example lighting versus plug load) and energy use between tenants. Let's just say that segregating Emerald's space from others — at a minimum or ability to control our air handler — was not a straightforward exercise. Had we not commissioned the space, we would have never known there were issues.
LEED requires all projects to complete fundamental commissioning of the energy-using (or producing and storing) systems in the building. We opted to pursue enhanced commissioning, one benefit of which is a check-in 12 months after occupancy to ensure the systems are operating as designed. For us, where we did not have HVAC as part of our scope and where we inherited existing systems, "ensuring systems are operating as designed" translates to "ensuring systems are operating as described and promised."
If you've been reading our blog regularly, you know we've been shouting from the hilltop that all existing buildings need a Current Facility Requirements document — and need to update it yearly. (If you are a tenant, you might ask to see it so you have some assurance your landlord is keeping it updated.) If you are a building owner, we've made our template free for you to download. Chances are, if your building was not commissioned, it's not operating as designed (or described and promised). The lesson is clear: Keep the CFR updated and retro-commission your building.
LINKING WITH CORPORATE GOALS
Emerald is more than just an expert in LEED, and our corporate goals for our office spaces reflect this. You may recall that 2021 was at the height of COVID-19 (round 1). During that time, we were busy helping clients achieve a WELL Health-Safety rating, which demonstrates the organization's readiness for emergencies and attention to employee health and wellbeing. When launched in 2020 by the WELL Building Institute, with the firepower of spokespeople including Robert DeNiro and Lady Gaga, achieving WELL Health-Safety allowed organizations to stand behind their reports of caring for their employees and visitors. So, we set out to do that to ourselves too. We achieved WELL Health-Safety rating in 2022.
We also achieved B Corp certification in 2022, a demonstration of our overall commitment to operating our company as a business for good, and the same year we were verified carbon neutral for the period ending in May 31. Putting our money where our mouth is, we became verified members of 1% for the Planet as we committed to donate 1% of annual gross revenues to non-profits that help decarbonize our planet.
WELL Health Safety, B Corp Certification, being Carbon Neutral Verified, and members of 1% for the Planet are all consistent with our corporate goals. And, because of each of those initiatives, our pursuit of LEED certification was simplified. When the organization pursuing certification recognizes the importance of reducing environmental impact and supporting human health, hurdles to LEED certification are significantly reduced. Specifically, our commitment to offset our emissions earned us points toward our certification. The way we run our company and our office earned us innovation points (Green Cleaning Policy and Lamps: Purchasing).
CORE VALUES DRIVE ACTION
Our 10-year goal is to sustainably enhance 2,030 sustainable environments (by 2030). It only makes sense that Suite 201 is among the 1,574 that we've touched to date. In achieving our certification, we all lived our core values. We:
Cultivated the Team: Every one of our 11 team members played a role.

Raised the Bar:

Our collective action demonstrates that even the smallest of offices with limited renovation scope can also achieve LEED certification.

Owned Our Outcomes:

We had bumps in the road (non-compliant paint and bathroom pivot).
Demonstrated Eye of the Tiger: It was our diligence in conducting analysis, engaging in discussions with the building owner, and completing the commissioning that helped us reach our goal.
Our team deserves to come to work in an office space that supports them and supports our commitment to Environmental Stewardship. Congratulations, Team Emerald, on achieving LEED Silver Certification!
In our pursuit of LEED Silver Certification, we've not only transformed our own office space but also embodied our core values of sustainability, teamwork, and continuous improvement. We firmly believe that every business, regardless of size or scope, has the potential to make a positive environmental impact while enhancing its workspace. If you're considering LEED Certification for your business or workspace, don't hesitate to reach out to us at Emerald. We're here to guide you through the process, share our experiences, and help you achieve your sustainability goals. Together, we can create a greener, more sustainable future for your organization and the planet. Get in touch with us today and let's take the first step toward a brighter, more environmentally conscious future.
Popular Posts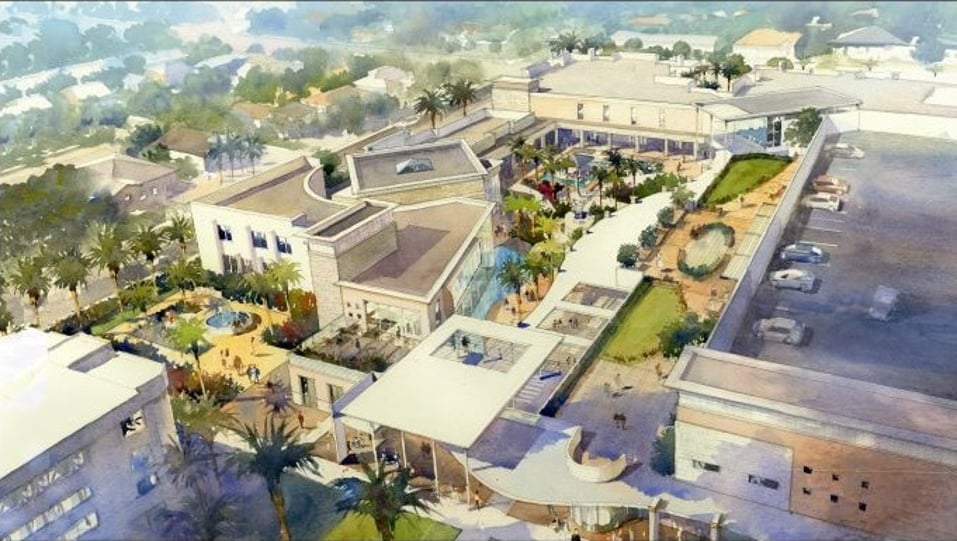 The current concept of sustainable development...
Recent Posts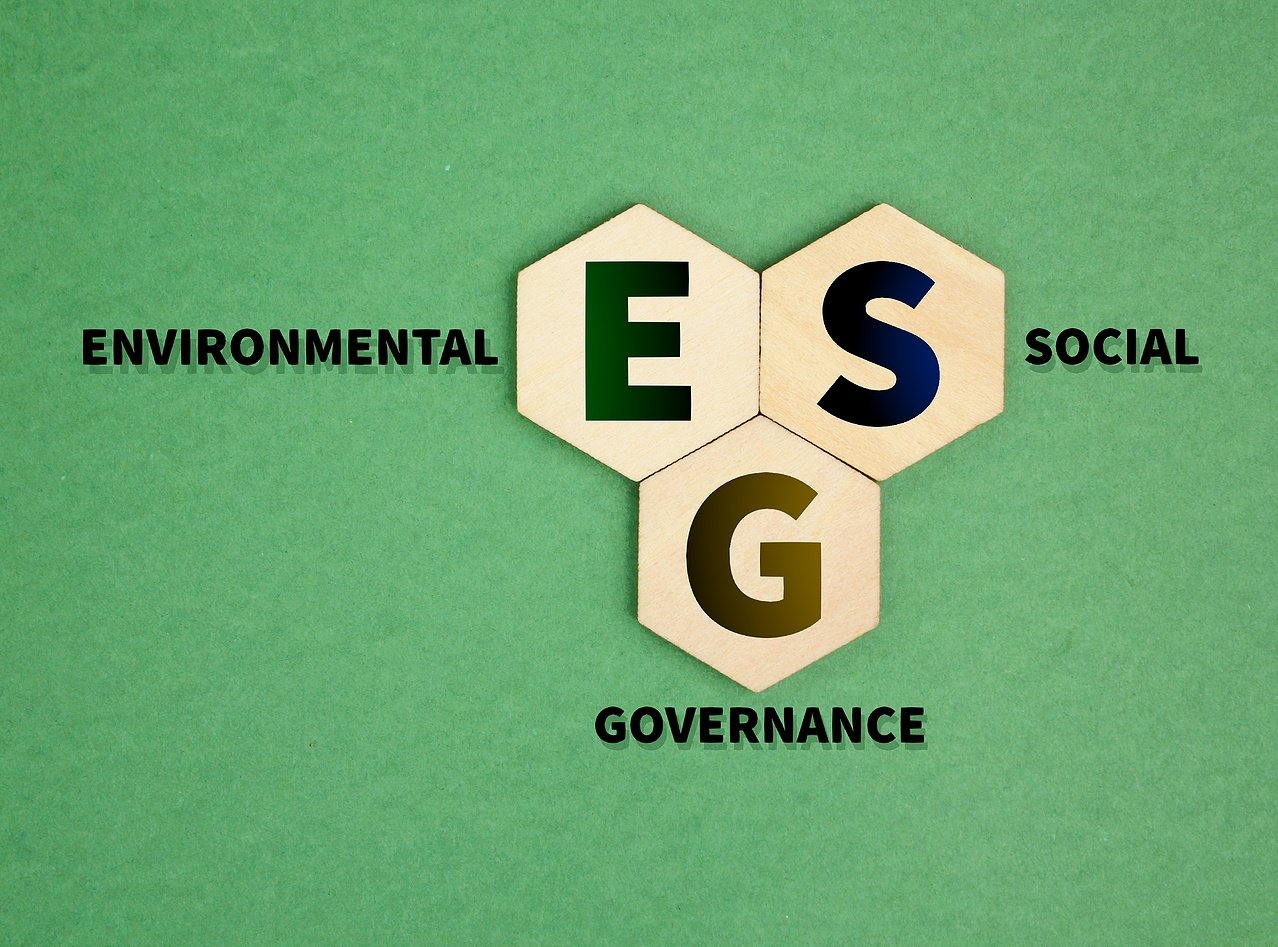 In a world where corporate sustainability has...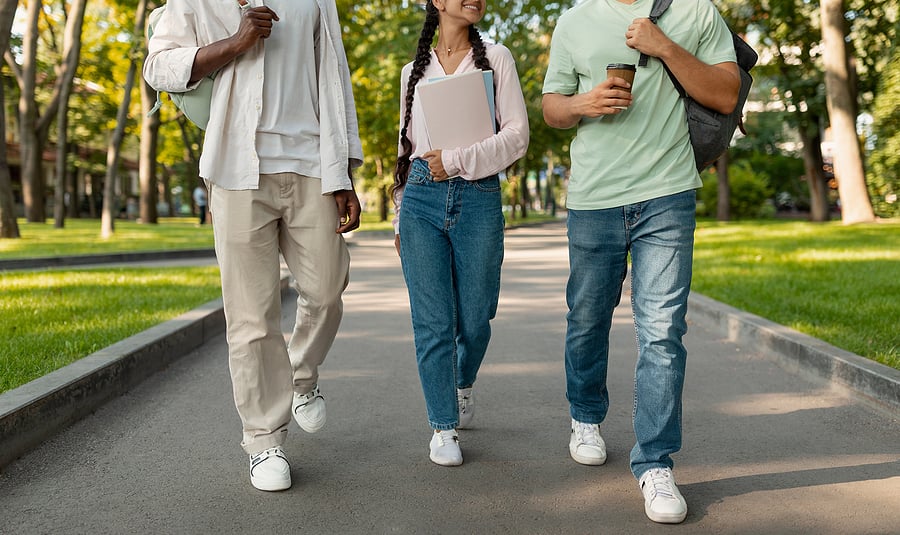 It's not surprising that we can look to higher...