When it comes to designing new builds or renovations, energy planning is a real challenge — and is often deprioritized in the early design stages, with the focus being on design, engineering, and construction. However, if the planning of energy is looked at early on, it can be crucial in helping engineers and architects meet their project goals and appease capital decision-makers. This process is called Energy Modeling. We explain how beneficial a tool this is, as well as provide examples of our success with this process. It will help you with decision-making during the design phase — before it's too late and becomes a roadblock.
What is Energy Modeling?
Energy modeling is a process using computer simulation to evaluate the energy use of a building. This analysis includes all the elements of a building that impact energy consumption, both directly and indirectly. Whole-Building Energy Modeling (BEM) is a versatile, multipurpose tool that is used in new building and retrofit design, code compliance, green certification, and qualification for financial incentives including tax credits and utility rebates.
What is BEM?
BEM is a physics-based software simulation of building energy use. A BEM program takes a description of a building as input — including geometry, construction materials, lighting, HVAC, refrigeration, water heating, renewable generation system configurations, component efficiencies, and control strategies. It also takes descriptions of the building's use and operation including schedules for occupancy, lighting, plug-loads, and thermostat settings.
A BEM program combines these inputs with information about local weather and uses proven calculation methods to determine thermal loads, system response to those loads, and resulting energy use, along with related metrics like occupant comfort and energy costs. BEM programs perform a full year of calculations on an hourly or shorter basis. They also account for system interactions throughout the building, like those between lighting and heating/cooling.
How BEM is Used
BEM applications leverage their ability to answer questions that cannot be easily answered by other means. Major use cases include the following:
Architectural Design:

Architects use BEM to design energy-efficient buildings, specifically to inform quantitative trade-offs between up-front construction costs and operational energy costs. In many cases, BEM can reduce both energy costs and up-front construction costs.
HVAC Design and Operation: Commercial building HVAC systems can be large and complex. BEM helps mechanical engineers design HVAC systems that meet building thermal loads efficiently. It also helps design and test control strategies for these systems.
Building Performance Rating: BEM can be used to assess the inherent performance of a building while controlling for specific use and operation. Inherent performance rating is the basis for processes like code compliance, green certification, and financial incentives.
Building Stock Analysis: BEM analysis on prototype models supports the development of energy codes and standards and helps organizations like utilities and local governments plan large-scale energy-efficiency programs. (source: DOE.gov)






Why is Energy Modeling Important?
As we all well know, there are so many factors that go into a build — one of the most important being to meet the project's financial requirements. Time and again, we see construction teams put energy planning on the back burner, only for it to come back and be a major thorn in their project and financial drain.
Utility rates and demand charges heavily influence a building's operating and maintenance costs. It's important for new construction to meet the high building standards we face today, to understand energy use, and as leaders in the building industry, to consider scope emissions and look into reducing their emissions profile. If you do, it will lead to improved building performance and lower costs.
Energy Modeling Success Stories
Emerald's team has significant modeling experience ranging from the world's first LEED-Certified Steel Production facility and a 2M SF mixed-use development at the Zurich Airport to a variety of other spaces in categories such as K-12 schools, higher education, light industrial, residential, retail, hospital, hospitality space, and corporate headquarters. These examples show how modeling delivers results for project teams:
ACHIEVING PERFORMANCE GOALS: Soprema, a manufacturer of building system materials, is in the process of renovating and expanding its corporate headquarters in Wadsworth, Ohio. With the goal of achieving the most efficient design, the project team used energy modeling to compare design alternatives to 2030 performance goals as it evaluated alternative HVAC, glazing, and wall assemblies.
REDUCING CAPITAL EXPENDITURES:

4

th

and Church

is an existing building in

Nashville, Tennessee.

Using geographic-specific data in

a block

modeling exercise, we were able to determine that the

value of adding film to reduce solar heat gain had

nearly

the

same

performance

impact

as

replacing the whole glazing

system.

With modeling, we helped

the client achieve equivalent

performance impact for a significantly reduced capital outlay

.

REDUCING SYSTEM COMPLEXITY: At 4

th

and Church, the renovation proposed maintaining the existing perimeter hot water heating system but through modeling, we compared two alternative HVAC systems with a focus on reducing installation costs and system complexity. Modeling showed the less-complex system performed similarly. This preliminary energy analysis gave the developers the needed assurance that both systems were viable. Therefore, they had comfort in pursuing a more extensive pricing exercise to finalize which system had the best ROI.

ADDRESSING CONSTRUCTION COSTS: Experienced developers in Cleveland are building Bridgeworks,

a new 15-story mixed-use residential complex including a hotel. This project started design during COVID and went for pricing last year. When the DD pricing set came back, increased steel costs created a budget constraint. Reacting quickly, since the energy model was already built, Emerald was able to revise the model to include a curtainwall in lieu of the steel stud infill before the design team invested any time in re-design. The energy model demonstrated that this nontraditional solution provided acceptable performance and gave the team confidence to move ahead with design modifications.




Emerald Can Guide You Through Energy Modeling
Regardless of where a project is in its timeline, having an advisor on board to explain energy modeling, as well as your options and discuss the consequences, will keep the project timely and within budget. Bringing Emerald Built Environments into your project early on will allow an understanding of the dynamics when it comes time to discuss and develop the design. There is no single solution that fits all cases. The plan needs to be flexible and dynamic to evolve with the scale and needs of your project. With a trusted team working collaboratively and inclusively, the design and resulting project will have a better chance to succeed.
To learn more about how energy modeling can improve the financial outcome for new construction and renovation projects, click below to download our free eBook.
Bonus Video!
You can also learn more by watching our video on this subject, How Energy Modeling Helps Building Owners. Businesses that participate in the global economy are feeling increased pressure to have a strategy that improves their environmental impact and are continuously looking to save on utility costs. Energy modeling is the key tool businesses use to create a strategy for improved building performance – and to reduce their emissions profile – for both new and existing buildings.
Popular Posts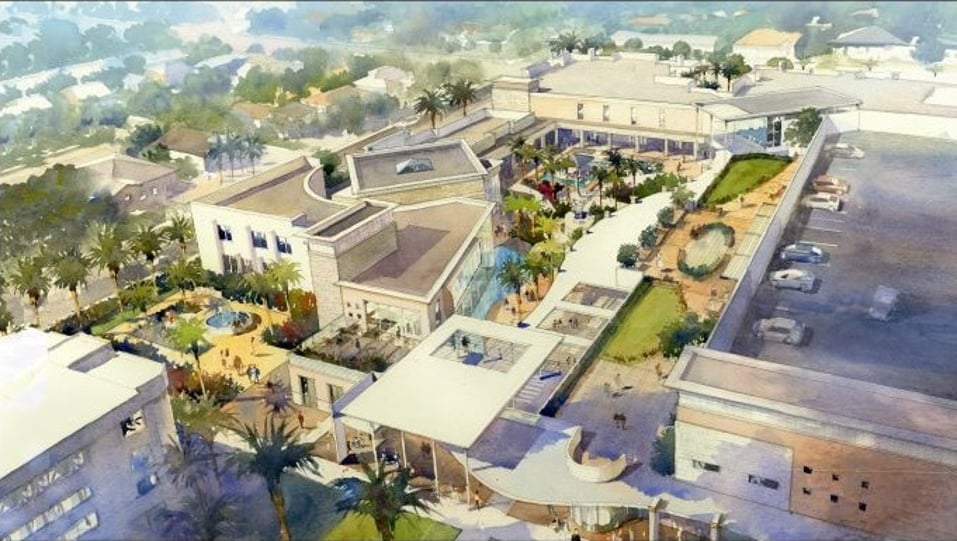 The current concept of sustainable development...
Recent Posts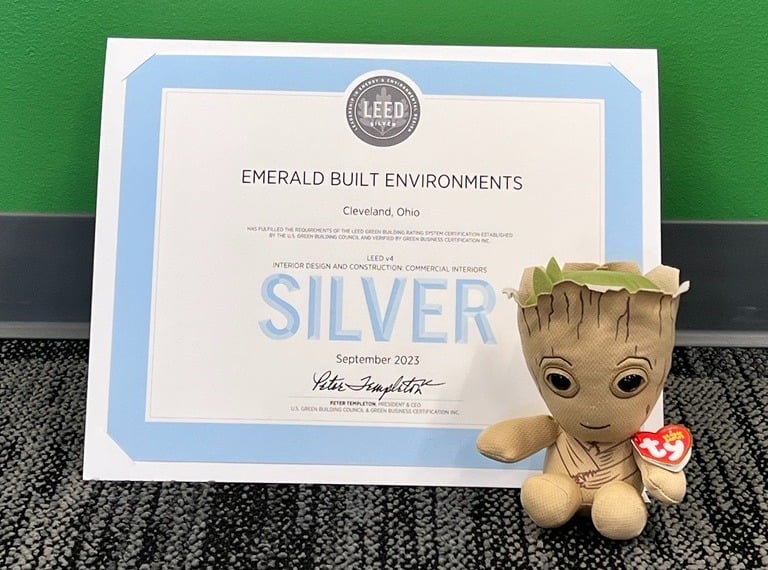 When we contemplated moving offices in 2021, our...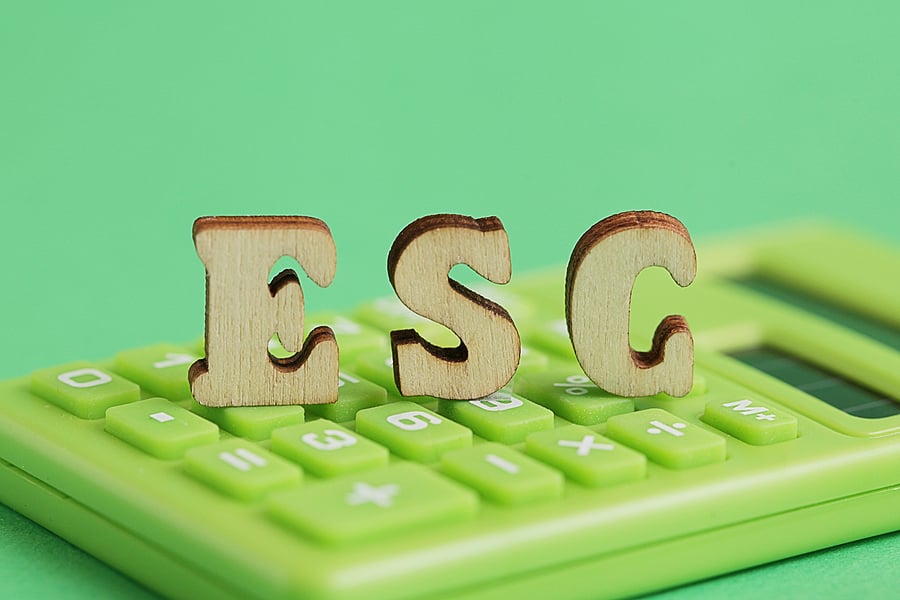 In today's building sector, Environmental,...