Careful consideration of the building envelope is essential to all modern construction and renovation projects. Whether you seek enhanced LEED certification or a more efficient building design, Building Envelope Commissioning (BECx) will play an important role in this process.
In simple terms, a building envelope is everything utilized in design that separates the internal space from the external environment. It includes components such as windows, walls, doors, roofs, and floors. In addition, the envelope uses insulation, seals, and high-efficiency materials to create a more robust and efficient barrier.
BECx is the quality assurance and design review process that ensures a building's envelope meets design, building code, and performance requirements. A poorly planned or failing building envelope can have serious financial consequences for a project.
Why BECx is Important
Beyond a smart design principle, a well-insulated building envelope is integral in LEED certification as it contributes to the long-term operational sustainability of the structure. Its primary applicability for LEED is its role in reducing energy consumption.
A successful building envelope properly isolates the building interior, increases heating and cooling efficiency, and can effectively utilize natural lighting. Additionally, it protects the health of buildings occupants by improving indoor air quality by reducing the risk of mold, as well as with quality seals and filtration systems.
"Not all of our project owners decide to pursue envelope commissioning, like other things, it costs money. It's a vital service to consider for new construction buildings and renovations with significant envelope improvements. For our projects that engage an envelope commissioning agent, we inevitably find opportunities to repair construction methods before turning over a building. Envelope commissioning is absolutely a risk mitigation strategy that pays back immediately." -Dave Serra, Principal, The Collaborative
Financial & Energy Savings
Another major reason to utilize BECx is the financial benefits. Investing in a building envelope for your retrofit or new building can save money in the long run. Energy is the highest building operating cost and typically accounts for 1/3rd of all ongoing expenses. The University of Michigan Center for Sustainable Systems found that implementing energy-saving measures, like improving a building envelope, can cut energy consumption by 30%.  
Additional savings can also be found through state and federal incentive programs. For example, the 179D Energy Efficient Commercial Building Deduction was recently extended in the Inflation Reduction Act of 2022. This provides tax incentives for buildings that meet energy-efficient design criteria.
As BECx becomes a more standard approach for integrated building design and construction, its role as a sustainable design principle is not new. LEED certification has recognized its value and BECx became an official LEED credit with the release of v4.
What Are the Risks of a Failing Building Envelope?
Another reason to consider implementing BECx is general building integrity. An improper or failing building envelope is not a situation that any building owner wants. It can lead to harmful and consequent outcomes, like building safety and integrity issues, water damage, and thermal inefficiency. 
Safety
First, building safety is undoubtedly the most important aspect of building design, and building envelopes play a critical role in this process. They act as the protective layer from the elements, which can be extremely harmful. Protection from heat, extreme cold, and precipitation are all critical factors to consider. For example, in 2022, 268 people in Texas died from extreme heat — the state's highest number on record.
Another safety role building envelopes play is with air quality. Poor indoor air quality has been linked to several types of respiratory diseases and cancer. This leads to over 100,000 deaths in the U.S. every year. A well-designed building envelope that utilizes HEPA filters removes 99% of air pollutants, effectively protecting occupants from chronic exposure to air contamination.
Water Damage
Second, water damage is one of the worst nightmares for builders. This is exemplified by the fact that construction litigation is increasingly driven by water damage, with an alarming 70% of all cases now stemming from issues related to flooding and moisture.
A leaking building envelope can lead to large-scale and expensive restorations. Water damage risks include mold, mildew, and structural damage. Again, this comes back to raising health and safety concerns for occupants.  Additionally, condensation problems can lead to the oxidation of metal components or degradation of insulation materials, potentially requiring significant repairs or even paving the way for more serious structural issues.
As a result, it's highly recommended that buildings go through BECx and are regularly inspected to ensure their envelope is functioning correctly. 
Thermal Inefficiency 
Third, a faulty envelope can disrupt indoor climate control. This leads to higher energy costs and uncomfortable temperatures that can negatively affect performance levels. Studies indicate that new building envelope thermal efficiency strategies can result in over 20% energy savings for space heating and cooling.
As a result, highly insulated building envelopes are becoming more common around the world. This is leading to improvements in building envelope performance, which has resulted in global space heating intensities dropping 10% since 2010. These incremental gains are crucial to meeting government and business net-zero targets. 
How a Building Envelope Works with LEED Certification
Building energy codes and standards are impactful in pushing builders to increase efficiency in building projects. Furthermore, growing consumer and investor demand for sustainable, green design creates a financial incentive. Meeting these requirements means utilizing performance metric measuring tools and achieving certifications like LEED. 
BECx can play an essential part in LEED for Building Design and Construction (LEED BD+C), which provides a framework for building projects to meet holistic sustainability standards. This part of the enhanced commissioning suite ensures that the building envelope adheres to quality standards and performs as designed. It reviews structural, air intrusion, and water intrusion systems to determine compliance with specified performance requirements. 
Another link between LEED and building envelope commissioning is through LEED for Operations and Maintenance (LEED O+M). LEED O+M provides another sustainability certification for existing buildings and focuses on ongoing performance metrics. A well-insulated, efficient design is critical to long-term building success.
Case Studies in Building Envelopes
Every building is unique and faces its own design challenges. Emerald Built Environments understands that BECx is essential to addressing this variability while meeting sustainability standards. Even typical building components become unique in YOUR building. Selection of façade materials, orientation, and overall differences in construction require a focused approach to assure building systems are properly assembled and performing as intended.
For example, curtain wall systems are a standard approach to allow for large areas of fenestration. These systems are fairly common in most modern buildings. These systems allow water to drain through them by design, but if not properly installed, can allow unintended water infiltration into the building. Areas where a curtain wall has unique intersections or transitions back to a wall system can offer complex challenges.
The BECx process is an integrated effort, collaborating with the design team to identify the best performance testing to assure the envelope system performs as intended at project completion. Standardized testing and inspection can identify assemblies that do not meet performance requirements.
Field conditions can also present challenges to constructability. Coordination between trades is essential to proper sequencing of the installation of any assembly. Using mock-ups and early test sampling can help verify the installation process is working.
In addition to testing, onsite observation can help identify issues in the field prior to completion. Having a detailed commissioning plan, coordinated with the construction schedule, can be a valuable tool to get ahead of issues.
Determine if Envelope Commissioning is Right for You
BECx helps ensure the quality of your building envelope. This process translates to benefits ranging from LEED certification to building longevity and financial savings. Not completing BECx before development is a risky choice. Emerald Built Environments can help anticipate and determine your building envelope needs. Contact us today to learn more about BECx or get a quote.
Popular Posts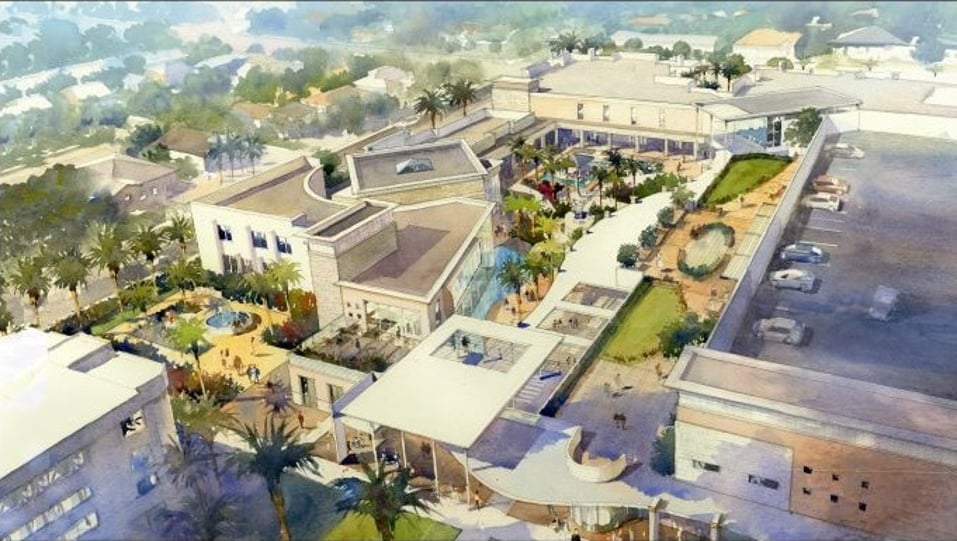 The current concept of sustainable development...
Recent Posts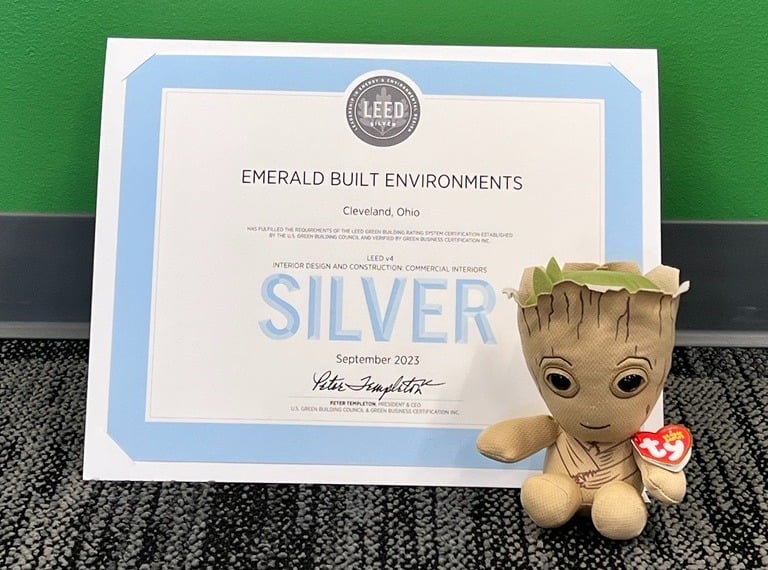 When we contemplated moving offices in 2021, our...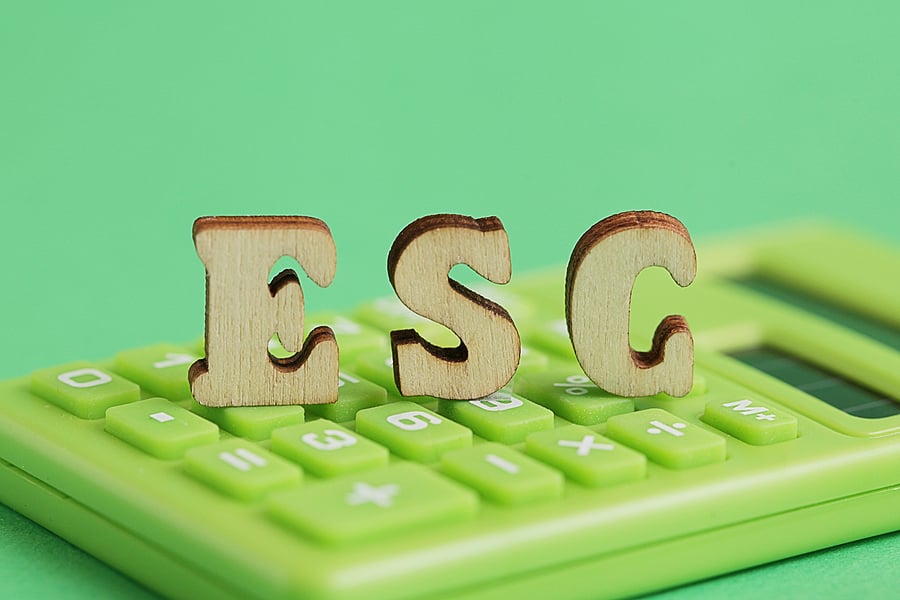 In today's building sector, Environmental,...